Survey of "Catanzaro Lido – Giovino"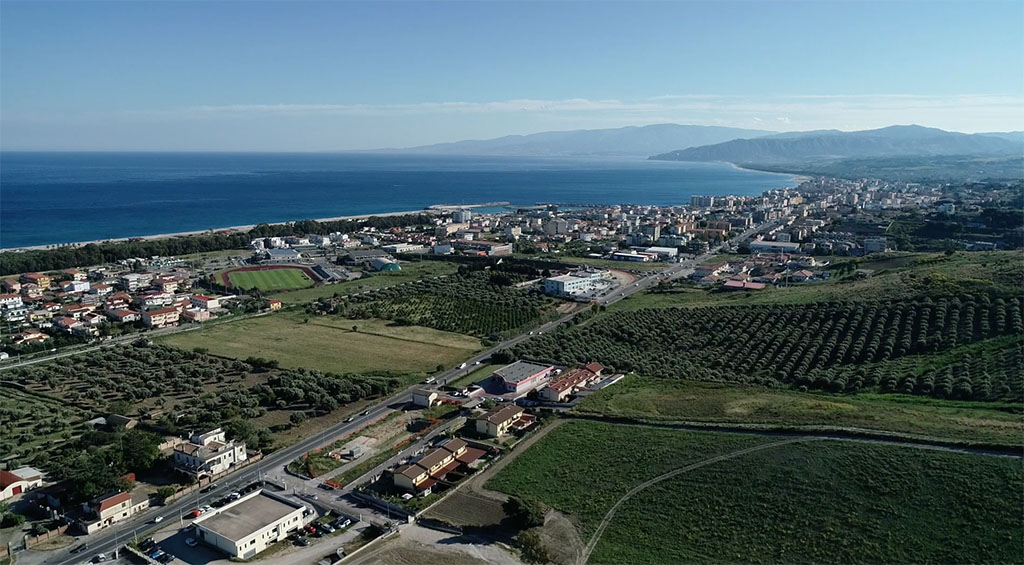 Challenge
Large-scale aerial photogrammetric survey in an urbanized area with a strong tourist vocation, as well as high commercial expansion. The survey had to be carried out with active vehicular traffic.
The client asked for:
Dense cloud

Dense cloud are one of the first steps in reconstruction, as they represent every detail that the software is able to clearly identify among different images.
Cloud points can both be colorless, have an RGB value based on the data captured or be colored using a scalar field defined by the user.

Contour line

Contour lines can help identify different planes and height differences, as they are continuous lines that join every point placed at the same altitude.
Classification

Every point present in a point cloud can be assigned to a class, eg. ground, vegetation, buildings, roads etc., allowing the user to filter them and better comprehend the model.

Georeferenced Orthomosaic

Orthomosaics are able to represent extensive portions of land without any distortion, so they are useful for every task that includes measuring, drawing or planning. As every image contains GPS data, the orthomosaic generated are called georeferenced, as each pixel will contain a pointer to the real-world position from where it has been acquired.
The biggest challenge, beyond that of carrying out the survey with open vehicular traffic, was that of managing an enormous amount of data. The total area was about 500Ha.
Solution
We have chosen to carry out the aerial photogrammetric survey using two teams at the same time.
Six people were employed for a total of 6 days in the field. The drones used were DJI of the Phantom series, with a 20Mpx camera and we used a Leica GS16 model GNSS station.
The process phase was carried out in a distributed calculations over a local computer network to use combined power of multiple nodes for huge data sets processing in one project.