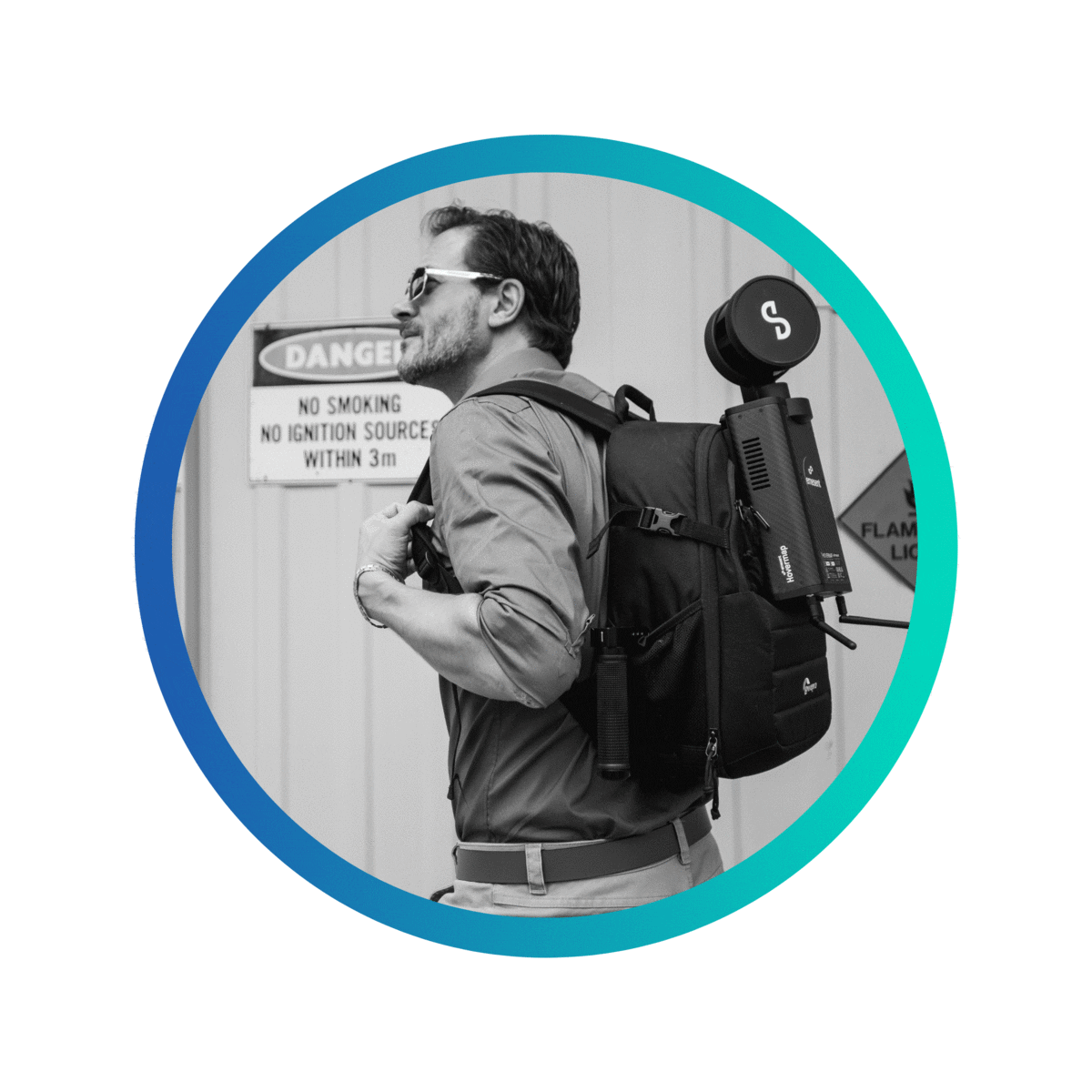 Emesent is specialized in LiDAR and SLAM technologies, and are known worldwide for their Hovermap lineup.
Hovermap is a self-contained payload which includes a rotating LiDAR and on-board processing to analyze the LiDAR data in real-time. It can be mounted to any drone as a passive LiDAR mapping solution or interfaced to compatible drone autopilots to provide advanced autonomous flight capabilities. Thanks to advanced algorithms and powerful computers built-in, is able to conduct a drone safely through any environment, even in confined spaces such as tunnels and caves.
Hovermap uses LiDAR data and advanced algorithms onboard in real-time to provide reliable and accurate localization and navigation while simultaneously mapping the environment, and avoid obstacles, even in GPS-denied locations.
Moreover, thanks to its extreme portability, allows users to switch easily from drone to vehicle or backpack use, or a walking scan, enabling the collection of critical data both from the air and on the ground.
Equally capable above ground or underground, indoors or out, Hovermap is a complete mobile LIDAR mapping solution.
Velodyne Scanner with 100M LIDAR Range
SLAM-based LIDAR A.I. Computer Vision
360 x 360 Scanning & Collision Avoidance Fully Integrated with drones (DJI M200 v1, DJI M300, AceCore Zoe), Plug-and-Play
Easily Detached for Handheld, Vehicle-mounted, and Cage-mounted mobile mapping requirements
Range of industries
Architectural reconstruction
*Additional mounts may be required.
Hovermap is a smart mobile scanning unit that provides autonomous mapping in challenging inaccessible areas. Equally capable above ground or underground, indoors or out, Hovermap is your complete mobile LiDAR mapping solution.
SLAM based 3D LiDAR Mapping
Allows flying indoors, underground or under bridges.
Omni-directional LiDAR-based collision avoidance keeps the drone safe while flying up-close to structures to inspect them.
SLAM (Simultaneous Localization and Mapping) allows mapping even when GPS is unavailable.