Thermal inspection of rooftop PV panels - Catanzaro (Calabria)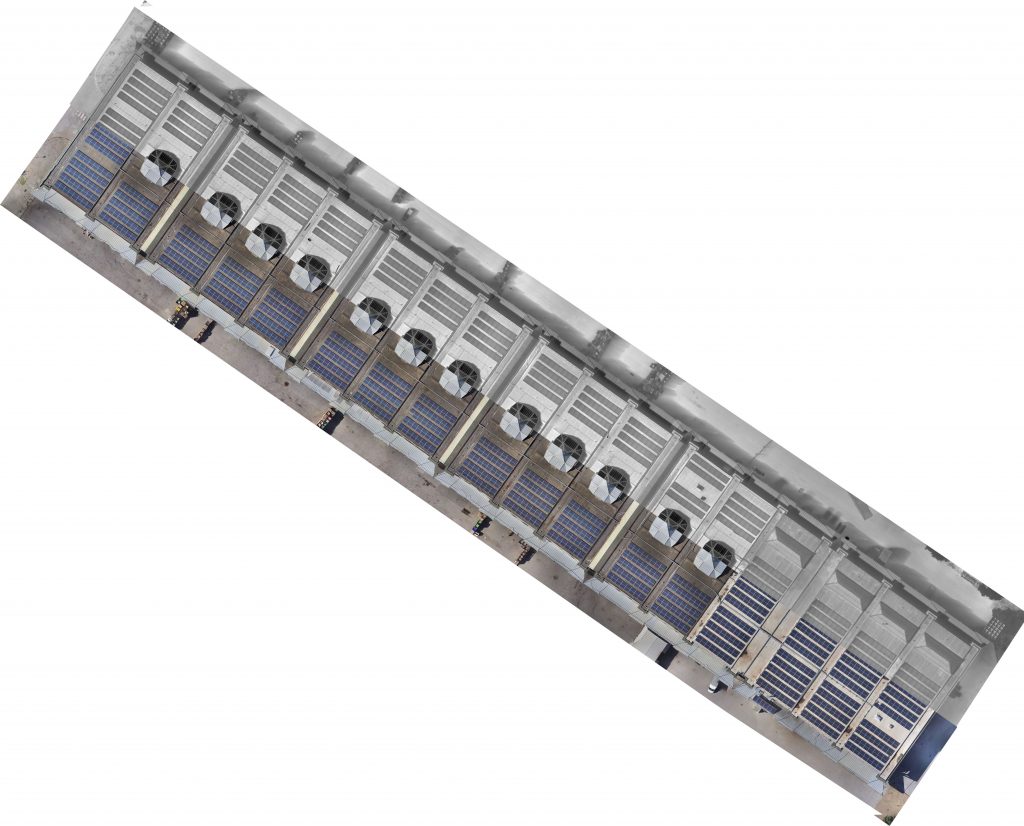 Challenge
Small-scale thermal inspection in order to evaluate the actual status of a rooftop photovoltaic system,
The client asked for:
Thermal data


Thanks to thermal data gathered with radiometric cameras and our strict workflow, we are able to pinpoint each hotspot present in a row of panels,
RGB data

Hotspots can be addressed to defective/cracked panels, shorted diodes or simple dirt/dust build-up, so we check the identified defects in both thermal and RGB band.
Classification


Each defect found will be catalogued for its severity, in order to monitor the defect progress or schedule an intervention,

Georeferenced orthomosaic

Orthomosaics are able to represent extensive portions of land without any distortion, so they are useful for every task that includes measuring, drawing or planning. As every image contains GPS data, the orthomosaic generated are called georeferenced, as each pixel will contain a pointer to the real-world position from where it has been acquired. Orthomosaics can be generated from both thermal and RGB data, giving the user a fast recap of the plant status and the means to take measurements for future developments.
Solution
It has been possible to complete the whole acquisition in just  under one hour, thanks to a highly integrated solution such as the DJI Matrice 300.
Both thermal and RGB data have been acquired during a single flight thanks to the 4in1 DJI Zenmuse H20T sensor.